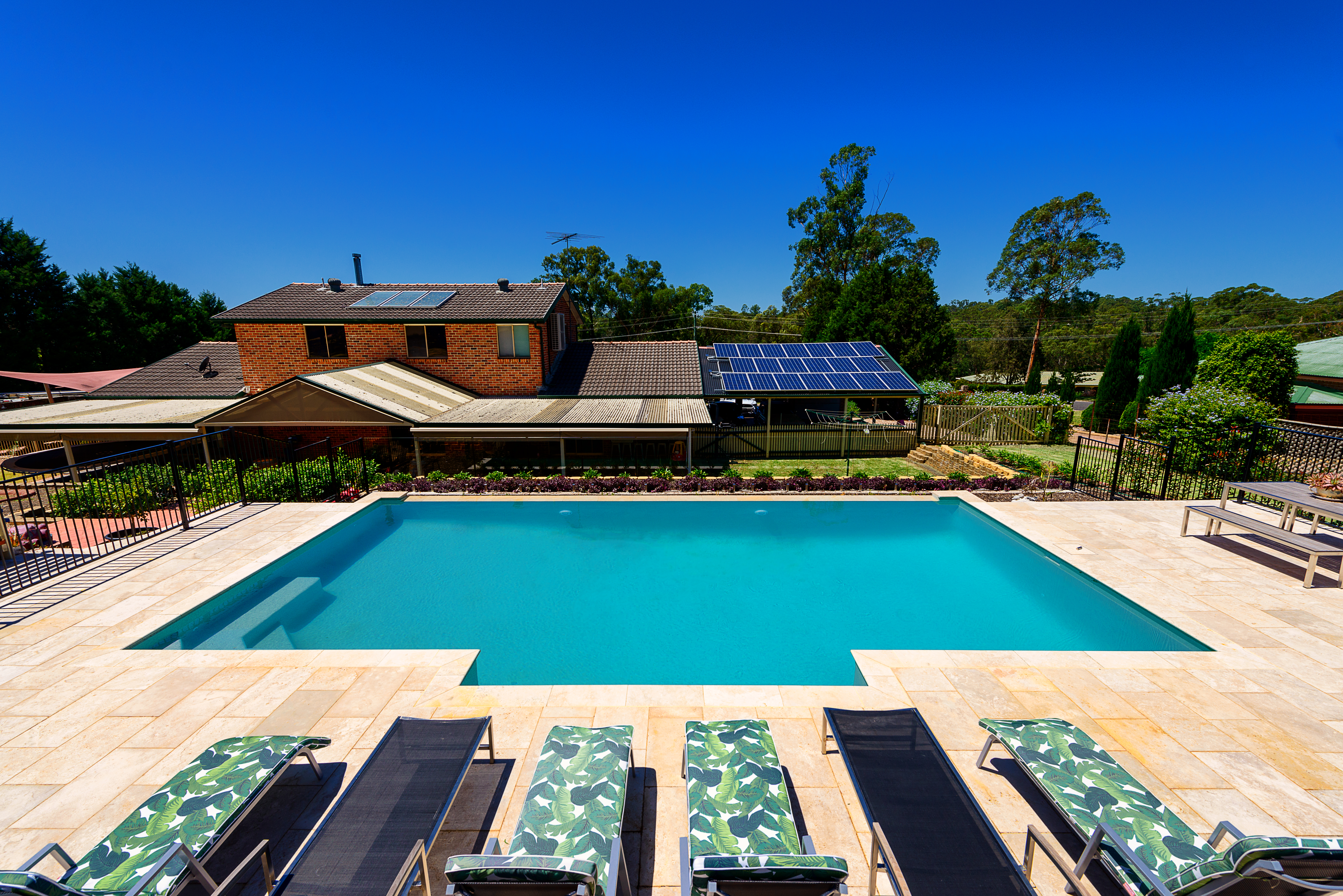 Tips for Choosing the Best Sydney Pool Builder
There are many different factors to consider when choosing a Sydney pool builder, and experience is undoubtedly the best indicator of a quality build. A strong track record adds an extra layer of credibility to a company, and this includes the length of time the company has been in business, how long the contractors have been in the pool business, and how long the company has been in its current ownership. If the pool builder has been in business for many years, it's probably worth checking.
Reputable pool builders have a good rapport with their clients
A reputable Sydney pool builder will have a solid reputation in the industry. They should be able to work within Australian standards as well as property laws, which are outlined in the Australian Standard 1926. If you're unsure of what your requirements are, it's wise to contact several pool builders and ask them for references. Then, narrow down your choices to find a builder with the expertise and track record that will best suit your needs.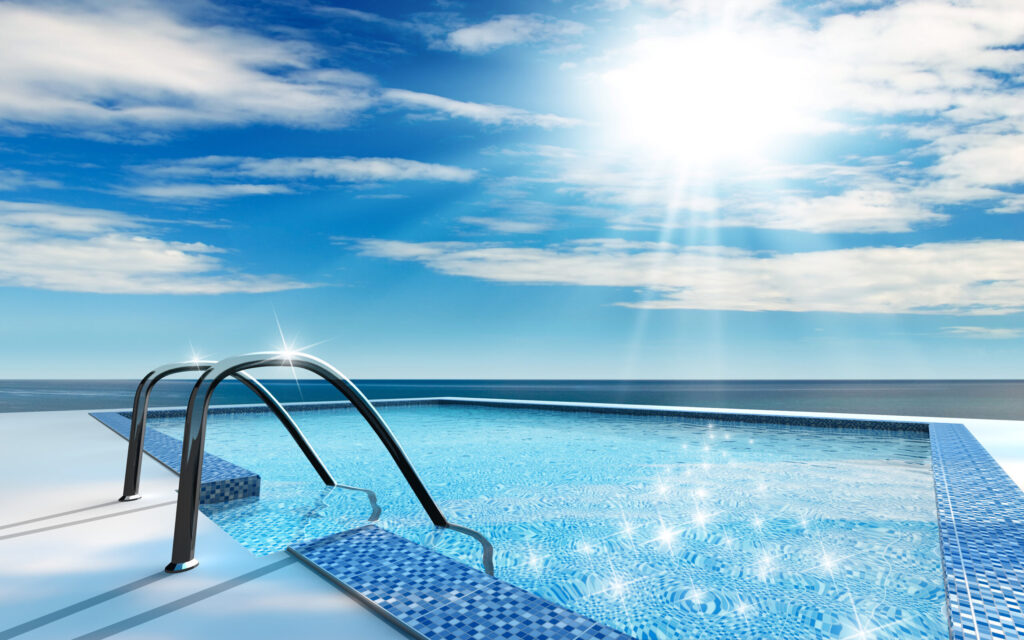 Once you've decided on the size of your budget, it's time to select a reputable Sydney pool builder. Depending on your requirements, you might have a more unique idea of what you're after in a swimming pool or need a custom design. Ensure that the builder you choose has a good rapport with their clients. If they're not, don't be afraid to ask them to come back and redo it for you. Reputable pool builders will also have a portfolio of satisfied clients to show you what they can do for you.
Best Suydney Pool Builder
The best Sydney pool builders will have a good rapport with their clients and are willing to work with you to meet your needs and design the perfect swimming pool. You can even hire a Sydney pool builder to revamp your existing pool. These professionals are experienced in all aspects of the project, from planning to maintenance. If you have an existing pool, a Sydney pool builder will provide guidance and recommendations.
To hire a reliable Sydney pool builder, you should research online reviews. Look for awards and testimonials to find a builder's reputation. Read online reviews about a potential pool builder to learn how they worked with previous clients. Take note of whether the contractor tended to forget important aspects or was meticulous. You should also pay close attention to the contractor's communication with you.
Have a gallery
The best time of year to enjoy a swimming pool in Sydney is summer. The beaches of Australia can be unbearably hot, but a pool in your backyard is the perfect place for a relaxing vacation. Swimming pools can help you stay fit and have quality family time. Building a swimming pool will benefit you for many years to come, and the right design will complement the architecture of your home.
Inspiration from photos and websites
You can get some inspiration from photos and websites, as well as a variety of water features, landscape designs, and lifestyle photos. While it can be difficult to decide which type of pool to choose, the most important factor is the temperature. A larger pool will cost more to heat, so you should keep this in mind. The pool should integrate into other aspects of your property, including the landscaping. It is a good idea to start your research in winter before the summer heats up.
Before choosing a Sydney pool builder, you should decide on the style of pool you want. Infinity pools have become increasingly popular, and they are stunning. Depending on your budget and backyard size, an infinity pool can be the perfect addition to your home. A gallery is a great way to decide which pool builder is right for you. This way, you can be sure that you'll get the best result from your pool.

When choosing a Sydney pool builder, look for those with a range of industry awards and certifications. While most reputable companies have extensive experience in almost all categories, it is also important to look for companies that have won the best customer service awards. The award-winning companies will have earned these accolades through the years and can be trusted to deliver high-quality work and customer service. A company's award history should be available online.
Make sure to look for swimming pool and spa industry awards. The Australian Swimming Pool and Spa Association (SPASA) holds an annual awards gala dinner to celebrate excellence in the industry. Award winners are recognised in a variety of categories, from finished pools to the latest in equipment innovation. While the awards are often given out in Australia, some Sydney pool builders aren't considered worthy of recognition. Check for this information online or at a local business association to learn more.
Look for those with a range of industry awards and certifications
Look for a company with a track record. Experienced builders are the safest way to ensure a quality build. Make sure the company you choose has been around for years and is still in business. Ask how long the owners have been in business, and how long their contractors have been in the pool business. The longer the company has been in business, the more likely the company is to have a good reputation.
A reputable Sydney pool builder will have a portfolio of past projects and should have at least one or two customer testimonials. If a company doesn't have these, this is a red flag to stay away. If a company has many satisfied customers, then it's a good sign. Also, check if they have any awards or certifications. You may need to discuss your requirements with your contractor to make sure they're capable of delivering your dream backyard.
Have a service technician
There are many reasons to have a service technician when choosing a Sydney swimming pool builder. Many pool companies post positive customer reviews on their website, so it is a good idea to read them as well. Additionally, if you are having trouble finding a pool builder, you can do a Google search for reviews. A positive rating should outweigh a negative one, so you want to choose the company with the most positive feedback. Choosing a company with a service technician will make your project go much more smoothly.
When choosing a Sydney pool builder, make sure you find one who is licensed to do this type of work. Swimming pool repair is a form of Trade Work, and requires a license. A contractor licence is required in NSW for any work involving a swimming pool. A licence is issued to an individual, a business, or a partnership. A qualified supervisor certificate is required for anyone who is supervising the work of others, but does not allow them to contract.
Make sure the builder you choose is a member of SPASA, Australia's peak association for the swimming pool industry. Members of the association promote high standards, professionalism, and ethical behaviour. Choosing a member of SPASA is the best way to ensure your new swimming pool is built and maintained to a high standard. This certification also protects you from any future problems with the pool or spa.
The construction phase of a concrete swimming pool typically takes between twelve to sixteen weeks. It is crucial to take into account factors such as average rainfall interruption, council approval time, and additional works beyond the construction phase, such as permanent pool fence installation. If you are not certain of the time frame, choose a builder who follows a detailed methodology to ensure the completion of the project in a timely manner.
Have a physical address

While you're shopping around for a Sydney pool builder, don't forget to look for a physical address. Whether it's a retail shop or an office, you'll want to make sure the pool company you choose has an actual physical address. This way, you'll have peace of mind knowing that the company you're dealing with is trustworthy. Additionally, a physical address is important because it means you'll know where to get in touch with them.
The best Sydney pool builders have a physical address to make it easy for you to contact them. Some have websites that are only accessible by phone, while others have a physical address to provide you with their contact details. Ask if they have a local office so that you can visit them in person and speak to a representative. Make sure to compare quotes so that you can make an informed decision.
Choose a company with a proven track record
Lastly, make sure to choose a company with a proven track record. While most reputable Sydney pool builders will have a wide range of experience, it is important to narrow down your search to a specific category to ensure that you get the best results. You may skip the research stage altogether, relying on recommendations from friends or family. If you want a custom-designed pool, you'll need to spend some extra money.
Conclusion
Make sure that the quote you get is inclusive of all necessary parts, including landscaping and pool equipment. If it is missing, you may end up spending more money on repairs or replacements. Additionally, make sure that the quote is written down and includes the breakdown of costs. Remember that this price is indicative and may change locally due to market forces. You'll need to check with your local council to see if it requires any special approval or license before you proceed with the work.