Dive Into Luxury With Aroona Pools And Spas: Sydney's Elite Concrete Swimming Pool Builders
Are you dreaming of basking in the sun by your very own oasis? A serene haven where the stresses of life melt away, replaced by the soothing embrace of crystal-clear water? Look no further! Aroona Pools and Spas, your premier concrete swimming pool contractors in Sydney, are here to transform your backyard into a breathtaking retreat.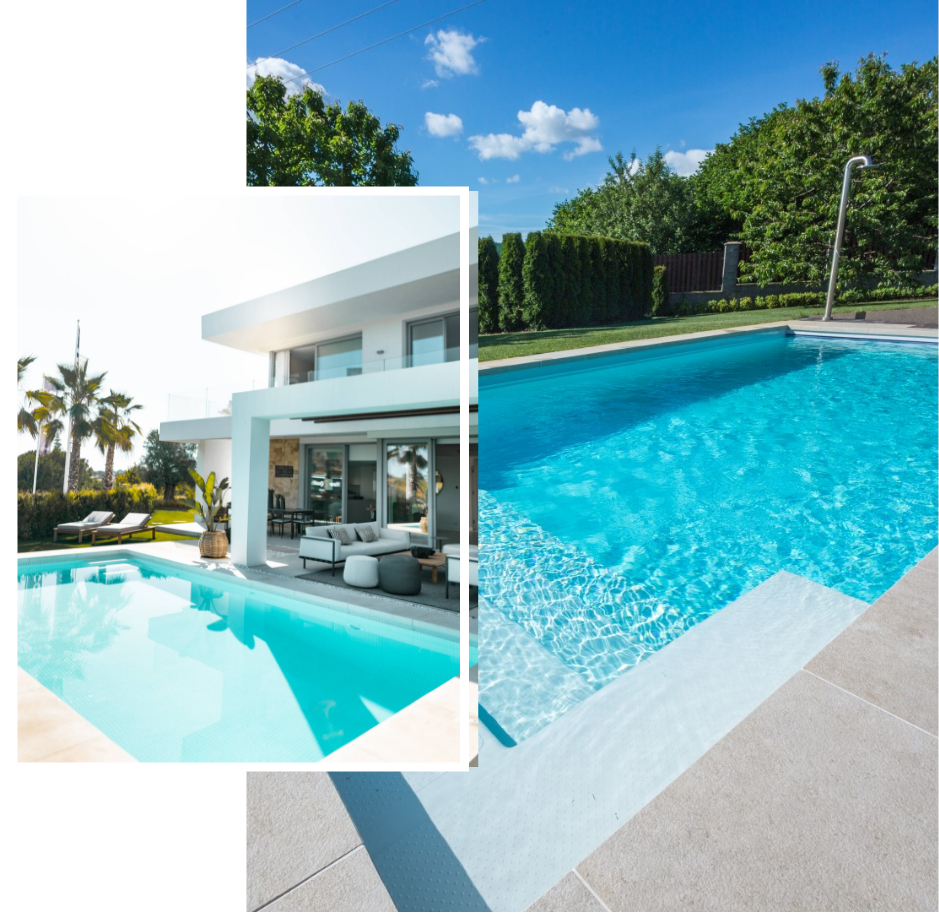 Benefits Of Concrete Swimming Pools: Your Ultimate Guide
When it comes to creating splendid pools in your backyard, concrete swimming pools stand out as a timeless and luxurious choice. At Aroona Pools and Spas, we're here to provide you with an experience that goes beyond your expectations. Let's discuss the benefits of building a concrete swimming pool and why Aroona Pools and Spas is the name you can trust for turning your dreams into reality.
1. Unlimited Customisation
When it comes to design, concrete swimming pools offer unmatched flexibility. Unlike prefab options, concrete can be shaped to your imagination. Be it a freeform oasis or a geometric masterpiece, Aroona Pools and Spas can bring your vision to life, making your pool an extension of your style and preferences. As one of the leading concrete pool concreters near you, we are there to make your pool a reality without stress.
2. Durability and Longevity
Planning a concrete pool installation in Sydney means investing in the long term. Concrete is renowned for its strength, ensuring that your pool will stand strong against time and the elements. Our construction methods and quality materials guarantee a pool that will serve generations with minimal maintenance, making it a valuable asset.
3. Aesthetic Elegance
Concrete swimming pools radiate sophistication that's hard to replicate. The smooth surface can be adorned with finishes ranging from classic white plaster to modern pebble and glass tiles. These finishes not only enhance the pool's aesthetics but also influence water texture and colour, making your pool a stunning work of art.
4. Temperature Regulation
Concrete's thermal properties offer a unique advantage – it retains and radiates heat effectively. This means that your concrete pool can naturally maintain a more comfortable water temperature, reducing the need for excessive heating or cooling. With a concrete pool, you'll have the perfect temperature for relaxation, exercise, or play all year round.
5. Investment Value
A concrete swimming pool doesn't just upgrade your lifestyle; it also enhances your property value. A well-designed pool becomes a sought-after feature for potential buyers, making your property stand out. With its lasting appeal, a concrete swimming pool is an investment that yields joy in the present and value in the future. As the concrete swimming pool builders you can trust,  you are assured of warranties on our work and materials.
6. Seamless Integration
Concrete pools seamlessly integrate with their surroundings, making them a natural extension of your outdoor space. Aroona Pools and Spas understands the importance of aligning the pool with the existing landscape. Whether you have a contemporary urban setting or a lush suburban yard, we'll design and build a pool that complements the aesthetics of your property, creating a harmonious and inviting atmosphere.
7. Unleash Your Creativity
Installing concrete pools at your Sydney property offer endless opportunities to express your creativity. From adding water features like waterfalls and fountains to incorporating lighting that transforms your pool into a nighttime haven, the options are as vast as your imagination. Aroona Pools and Spas is dedicated to turning your ideas into reality, ensuring that your pool is a true reflection of your personality and desires.
8. Low Maintenance
Contrary to common misconceptions, concrete swimming pools are not high maintenance. With proper construction and quality finishes, the surface is resistant to algae and staining. Additionally, our concrete pool builders at Aroona Pools and Spas provide you with guidance on maintenance practices that will keep your pool looking pristine year after year. This means more time enjoying the water and less time worrying about upkeep.
9. Elevated Lifestyle
Owning a concrete pool isn't just about swimming; it's about embracing a lifestyle of relaxation, enjoyment, and luxury. Aroona Pools and Spas is here to craft that lifestyle for you, where your pool becomes the heart of cherished moments.
In a Nutshell: Why Choose Aroona Pools and Spas
Crafting Dreams into Reality
Aroona Pools and Spas not only build pools but also design great experiences. Imagine hot summer days lounging by a bespoke concrete swimming pool. Our skilled artisans turn your dreams into reality, creating pools that match your style and aspirations. From the first consultation to the final result, we're dedicated to making your vision come to life.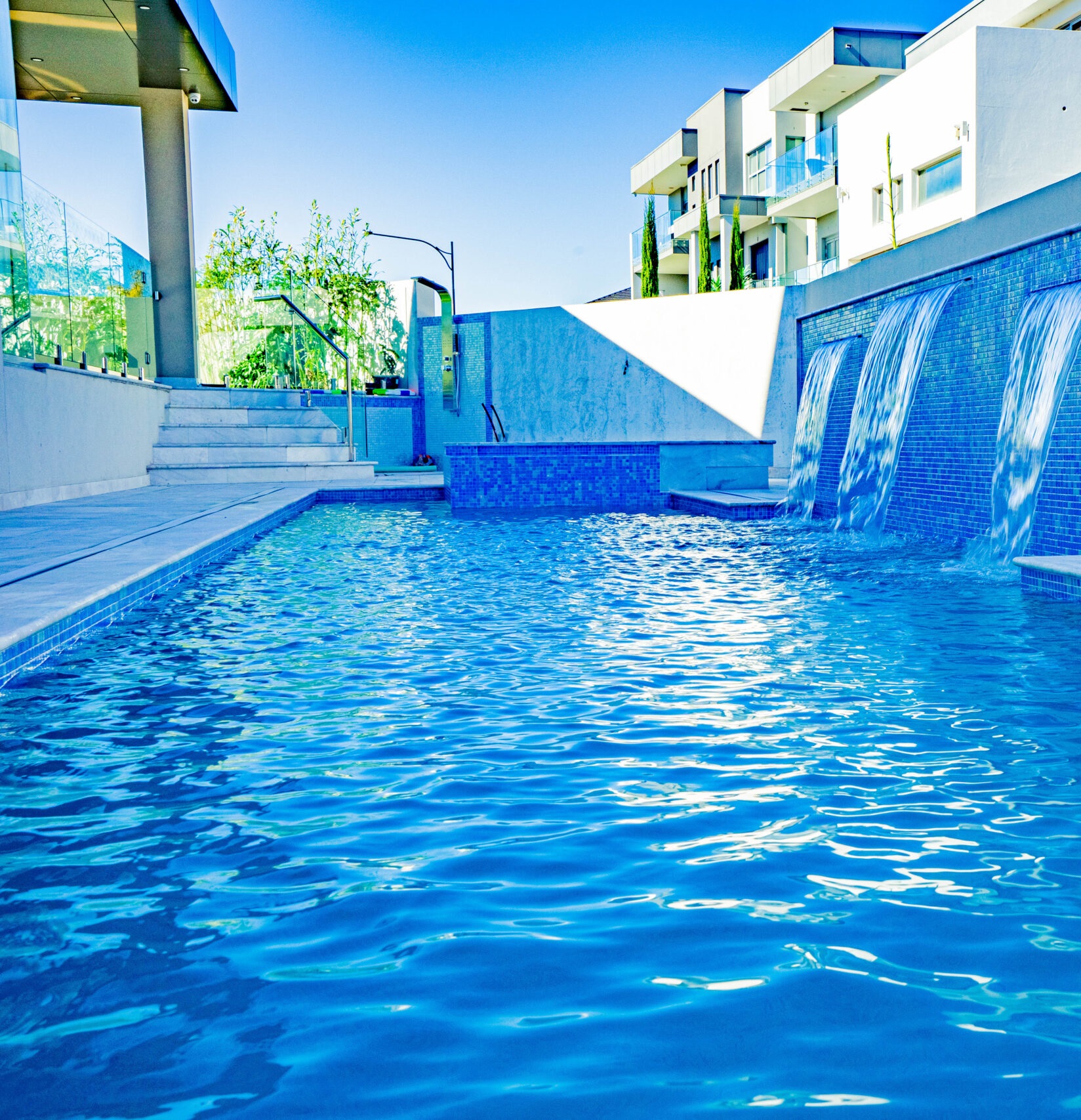 Unparalleled Craftsmanship
Craftsmanship defines us. Our experienced team ensures each concrete pool installation in Sydney is a masterpiece. Meticulous attention to detail and top-tier materials guarantee both elegance and durability. We're committed to excellence and won't settle for anything less.
Local Experts at Your Service
No need to search "concrete pool contractors near me"any more – we're your local Sydney partners.  Our experienced, licensed concrete pool builders understand the charm, government regulations, and unique neighbourhoods in Sydney. Choosing Aroona Pools and Spas means choosing local expertise that seamlessly blends your pool with its surroundings.
Turning Visions into Reality
Our capabilities match your imagination. Whether you want a modern oasis or a luxurious pool and spa, we've got you covered. From infinity pools that merge with the horizon to sleek geometric designs, we bring your ideas to life.
Transparency and Trust
Trust is paramount, while transparency is our foundation. We maintain clear communication, offering project timelines and cost breakdowns. With Aroona Pools and Spas, there are no hidden surprises, only peace of mind.
Your Convenience Matters
Life's busy – we get it. Our concrete pool builders near you work efficiently to minimise disruptions. We value your time and strive to finish projects on time without compromising quality. Aroona Pools and Spas offers both a stunning pool and a hassle-free experience.
Creating Lasting Memories
We're not just contractors; we're memory-makers. Our pools are canvases for cherished moments. From poolside barbecues to midnight swims, Aroona Pools and Spas set the stage for a lifetime of memories.
Ready to Take the Plunge? Reach Out to Us Today!
Are you excited to dive into the world of luxurious concrete pools? Don't hesitate to get in touch with Aroona Pools and Spas now! Whether you're searching for "concrete pool contractors near me" or "concrete pool installation" experts, we're your go-to concrete pool builders in Sydney. 
Contact us at (02) 9460 0737 or shoot us an email at info@aroonapools.com.au to begin your journey toward owning the pool of your dreams. Your concrete swimming pool is just a click or a call away – let's make it happen together!