TOGETHER WITH 45 YEARS EXPERIENCE IN THE INDUSTRY, AROONA POOL BUILDERS HAVE THE EXPERTISE TO TURN YOUR BACKYARD INTO TROPICAL OASIS BECAUSE WATER IS IN OUR DNA.
Interested in visiting? Fill the form below and our team will get back to you in no time.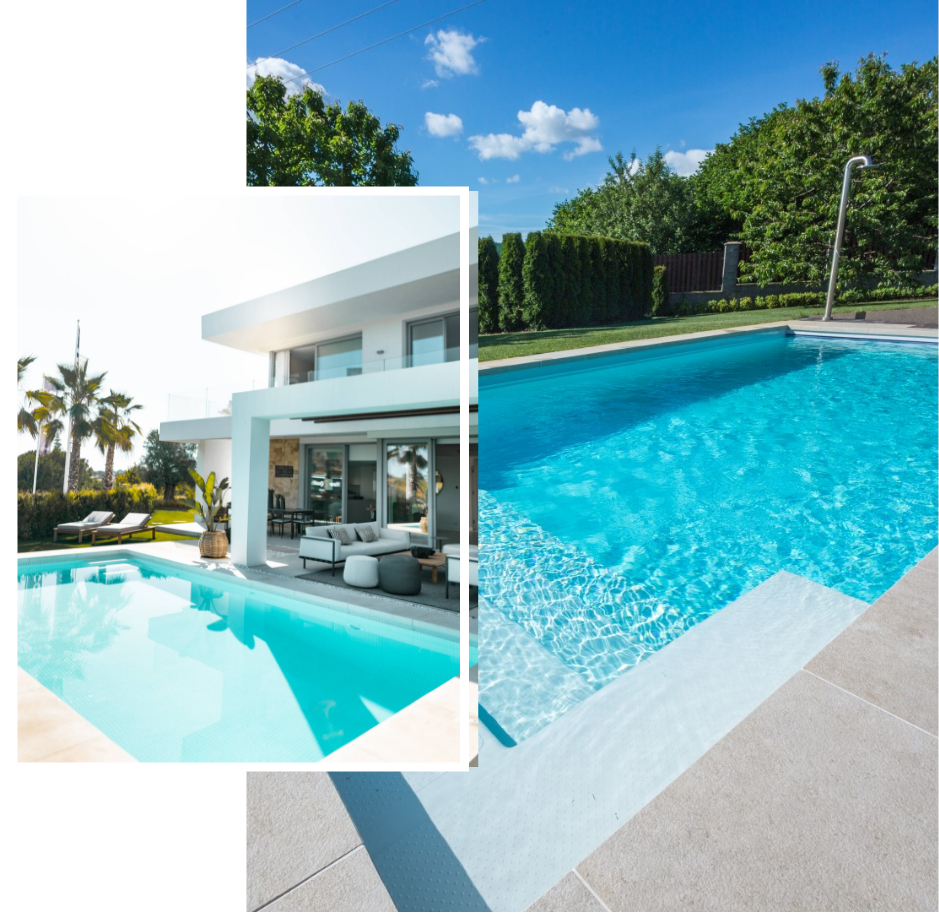 Discover Your Oasis: Aroona Pools and Spas - The Leading Swimming Pool Company in Sydney
Are you tirelessly searching for the best pool companies in Sydney that can turn your backyard dreams into a sparkling reality? Look no further! Aroona Pools and Spas is not just a pool company; We bring 45+ years of expertise, unmatched quality, and a commitment to creating your personal oasis. Let's take a refreshing plunge into the world of swimming pool installation and find out why we are your top choice for a pool company near you.
Our Comprehensive Services
Transforming Your Pool Dreams Into Reality
Aroona Pools and Spas are among the best swimming pool companies in Sydney. We're your partners in turning your aquatic dreams into tangible, breathtaking realities. Our array of comprehensive services is designed to cater to every facet of your pool journey, ensuring an experience that's as seamless as it is exciting. Let's dive into the ocean of possibilities that our services offer, each designed to elevate your pool experience and create a haven of relaxation right in your backyard.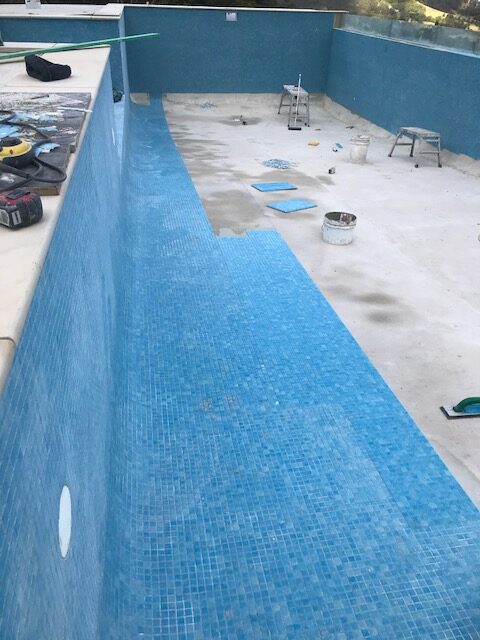 Embarking on a journey to create your own personal oasis has never been easier. Our expert pool installation team in Sydney will guide you through the process, helping you choose from our diverse collection of 28 pool designs. It's not just about creating a pool; it's about crafting an aquatic sanctuary that aligns with your unique vision. With Aroona Pools and Spas, your dream pool is no longer a distant aspiration; it's just a blueprint away.
Your existing pool can undergo a remarkable transformation with our pool renovation services. From the gentle cascade of waterfalls to the allure of beach entries and the ambience-enhancing luxury lighting to the indulgence of an integrated spa, your pool can evolve into something magnificent. Our skilled pool installers in Sydney will bring new life to your pool. Moreover, our cutting-edge pool equipment and plumbing ensures that your pool's performance matches its aesthetics.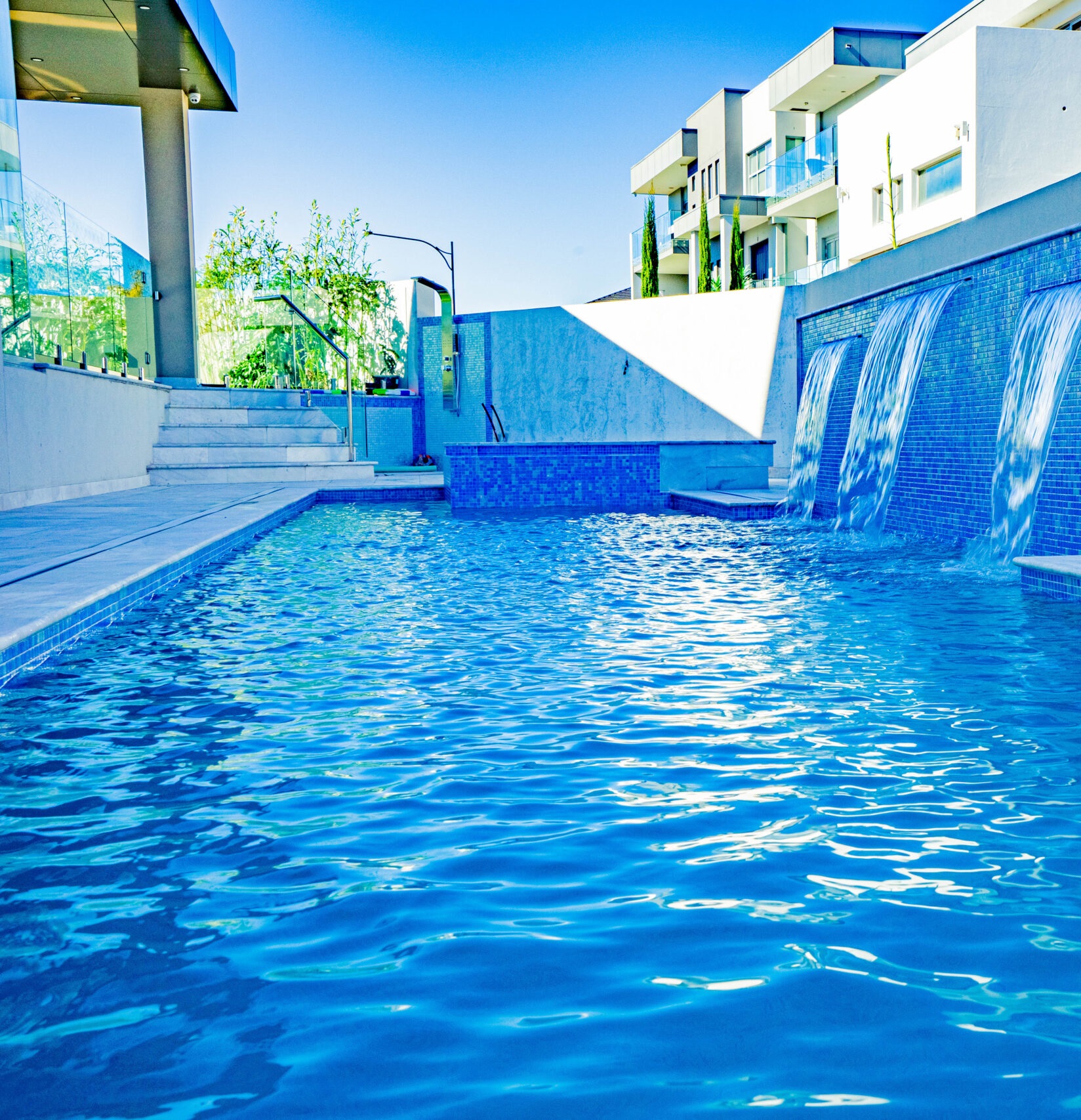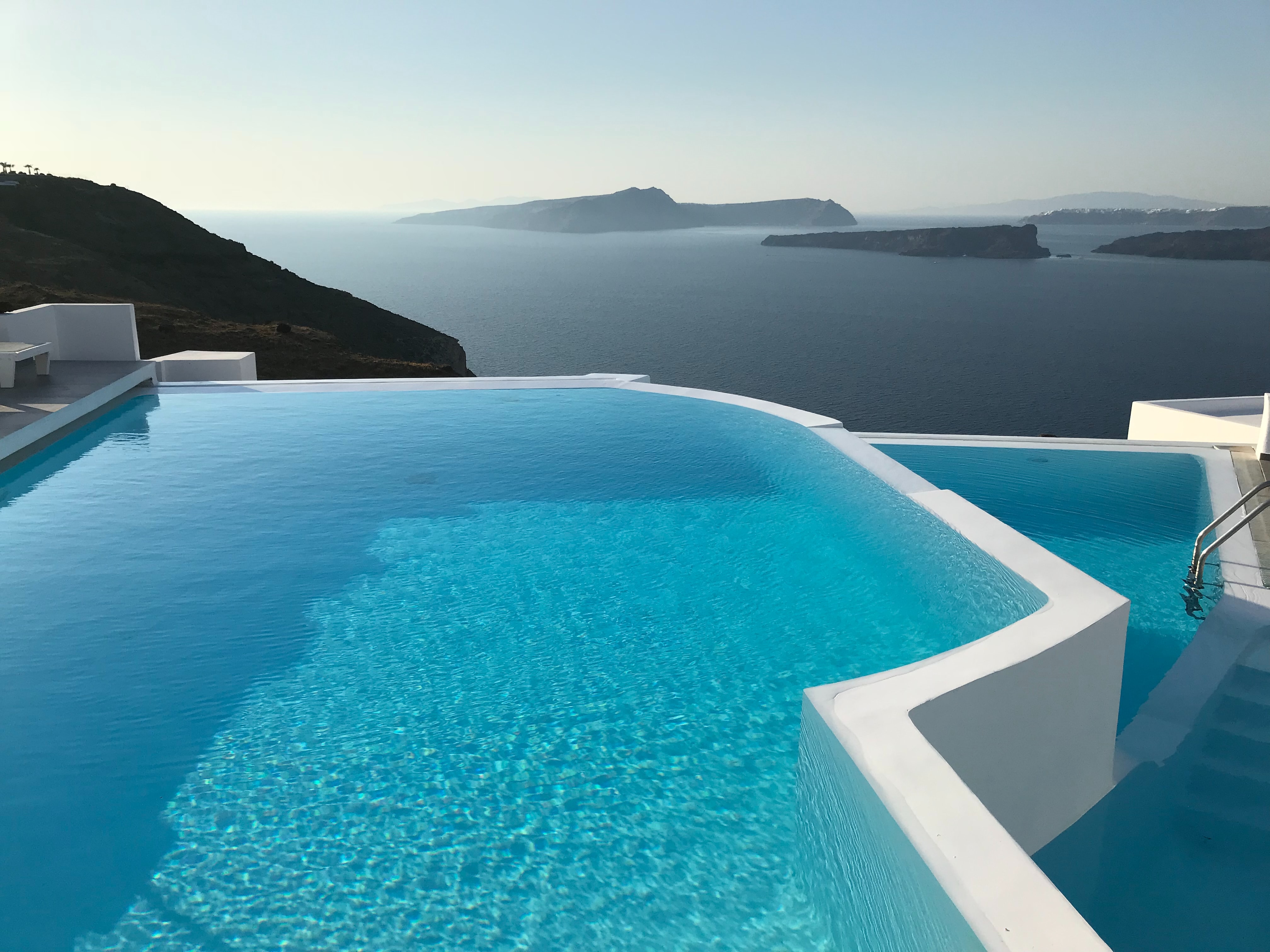 Our services go beyond the pool itself – we encompass the entire landscape. Our skilled professional pool installers in Sydney are adept at creating outdoor oases that seamlessly merge with your surroundings. It's about creating the ultimate outdoor haven that complements your space and lifestyle. Our commitment to harmony between architecture and nature ensures that your poolside experience is unparalleled.
We understand that the longevity and beauty of your pool require consistent care. Our pool maintenance services are designed to preserve the splendour of your aquatic retreat. From meticulous fortnightly maintenance, impeccable cleaning, and water chemistry testing to an array of pool chemicals that maintain the perfect water balance, we ensure that your pool retains its crystal clarity. Even during your holidays, you can trust us to keep your pool immaculate. And in those unforeseen moments, our swift emergency callouts are ready to address any issues promptly.
Years of experience combined.
Choose Aroona Pools and Spas As Your Pool Shop - Your Ticket To Pool Perfection
You've embarked on the journey of turning your backyard dreams into reality, and the question arises: Why should Aroona Pools and Spas be your ultimate choice for a pool shop? Well, let us take you on a colourful dive into why we stand head and shoulders above the rest.
Immerse Yourself in Experience and Expertise
Picture this: over 45 years of accumulated wisdom, bundled with a team of seasoned professionals who know their backstrokes from their butterfly strokes. At Aroona Pools and Spas, we offer a legacy of expertise. Our experienced squad isn't just here to build pools in Sydney; they're here to create aquatic experiences that resonate with your desires.
Quality and Reliability that Make Waves
Ever dove into a pool that's not just a pool but a testament to quality craftsmanship? That's what Aroona Pools and Spas delivers. Our commitment to excellence isn't just talk; it's a philosophy woven into the very fabric of our creations. When you choose us, you're not merely acquiring a pool; you're embracing a symbol of enduring quality and reliability that will stand the test of time.
Unveiling an Array of Possibilities
Imagine having a palette of 28 diverse pool designs at your disposal: each one ready to spring to life with your vision. That's the power of Aroona Pools and Spas! Our portfolio isn't just a showcase; it's a reflection of your unique style. Whether your taste leans towards the sleek lines of modernism or the tranquil embrace of classic design, we have the blueprint that speaks your language.
Affordable Luxury – More than a Catchphrase
Affordable luxury might sound like an enigma, but at Aroona Pools and Spas, it's a reality we live by. We understand that your dreams shouldn't come with a prohibitive price tag. Our promise is to provide you with top-notch quality without breaking the bank. With us, you can bask in the luxury you deserve without compromise. That's why we are one of the best pool companies near you.
Warranty: Because Your Peace of Mind Matters
We get it – peace of mind matters. That's why our products and services come fortified with a robust warranty. We believe in the longevity and performance of what we create, and our warranties stand as a testament to that belief. When you choose Aroona Pools and Spas, you're not just making a transaction; you're making an investment in serenity. Moreover, we recognise the significance of security, which is why we are fully insured, providing an extra layer of protection and assurance for your pool project.
Aroona Pools and Spas – A Trusted Dive
In a sea of choices in Sydney, how do you find the one that you can trust? That's where our association membership comes into play. As esteemed members of industry associations, we adhere to the highest standards. We aren't just a pool shop; we're a lighthouse of trustworthiness, guiding you towards your aquatic haven with confidence. Trust our swimming pool installations in Sydney.
Dive into Luxury with Aroona Pools and Spas
Your pursuit of the 'best pool companies near me' concludes with us. Aroona Pools and Spas offer more than just pools – we offer an elevation of your lifestyle. Our professionalism, innovative designs, and unwavering dedication to quality set us apart. Connect with us at (02) 9460 0737 or info@aroonapools.com.au to transform your pool dreams into reality. Welcome luxury with Aroona Pools and Spas – your trusted pool company in Sydney.