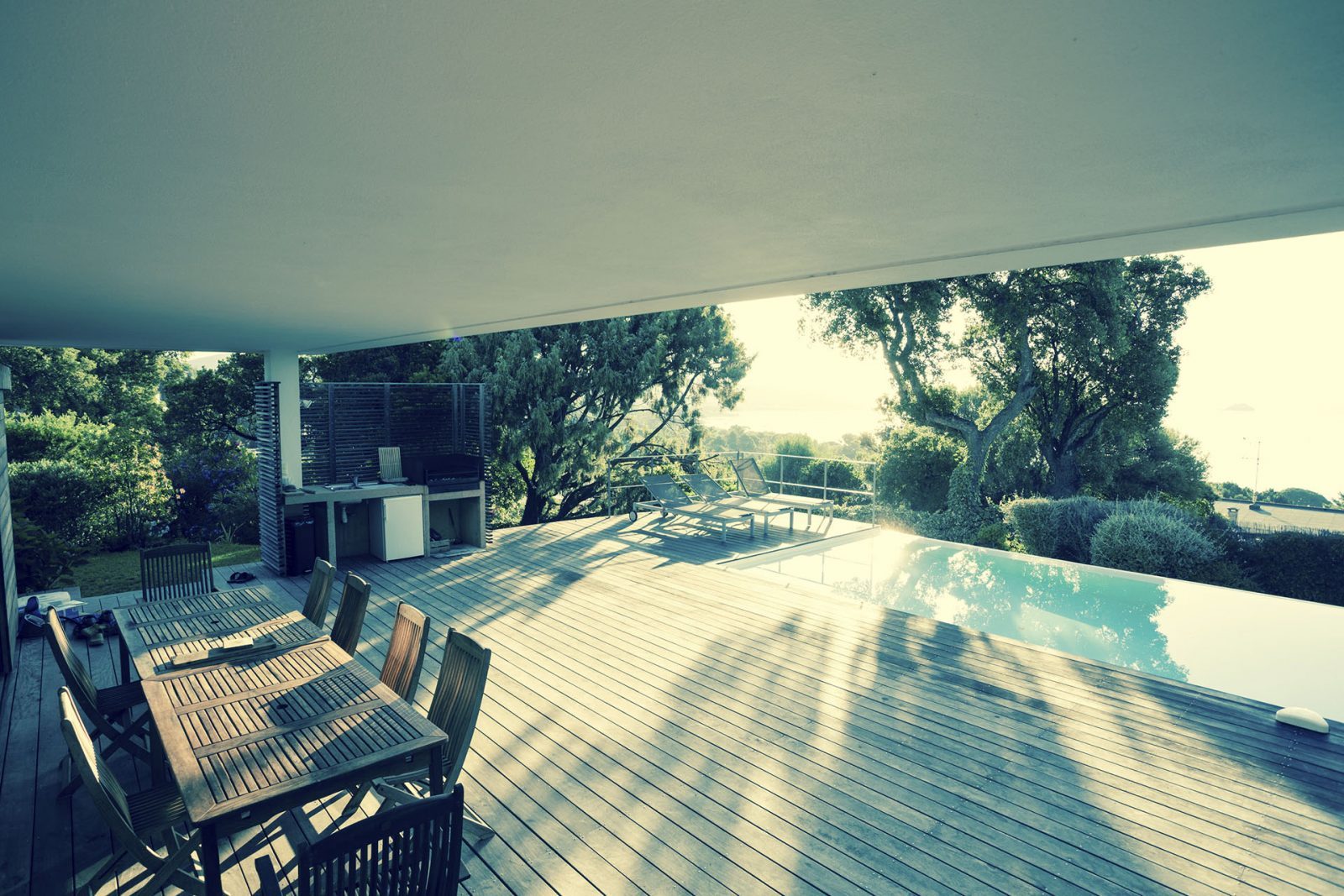 Leading Swimming Pool Builders in Sydney – Aroona Pools & Spas
Leading swimming pool builders in Sydney
Aroona Pools and Spas are professional swimming pool builders in Sydney. We have been building pools since 1980 and have accumulated an extensive amount of knowledge and skills over the years.
We design and build concrete pools for our customers in Sydney, Wollongong, and ACT. So we can custom design a bespoke swimming pool to suit your space, your style, and your budget.
Stress free building process

At Aroona Pools and Spas, we manage the entire building process for you, from the design stage right through to completion, leaving you with nothing to do but enjoy your new swimming pool.
As professional and creative pool builders in Sydney, we can give you the perfect pool for your location, family, and your budget, specifically designed for your lifestyle.
We specialize in building pools for small or difficult to access sites, including small plunge pools, lap pools, natural billabong pools, and much more. Our designs are limited only by your imagination and no job is too big or too small for our specialists at Aroona Pools and Spas.
We specialize in building
Concrete pools.
Lap pools.
Pool and spa combinations.
Plunge pools.
Pools with small access or difficult sites.
Why choose Aroona Pools and Spas?

As one of the most popular pool builders and designers in Sydney, we have built a solid reputation for our quality, efficiency, and our customer service. We only use the highest quality products and materials in our pools, and we are committed to giving you a high-quality pool.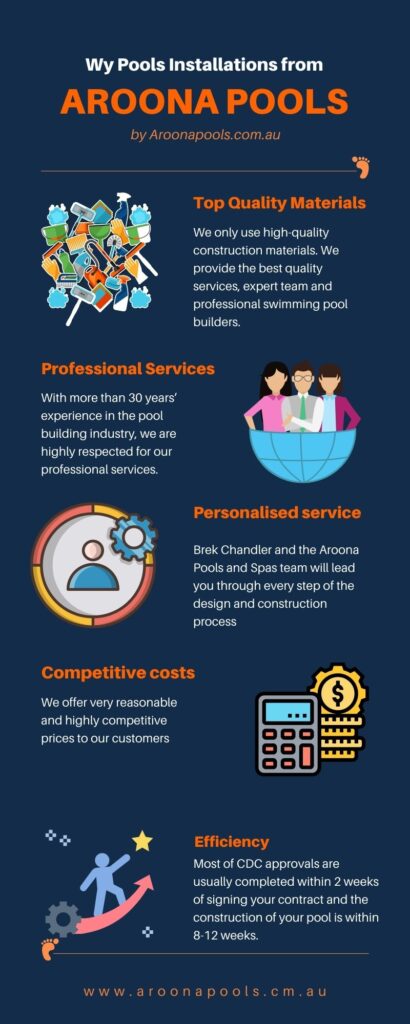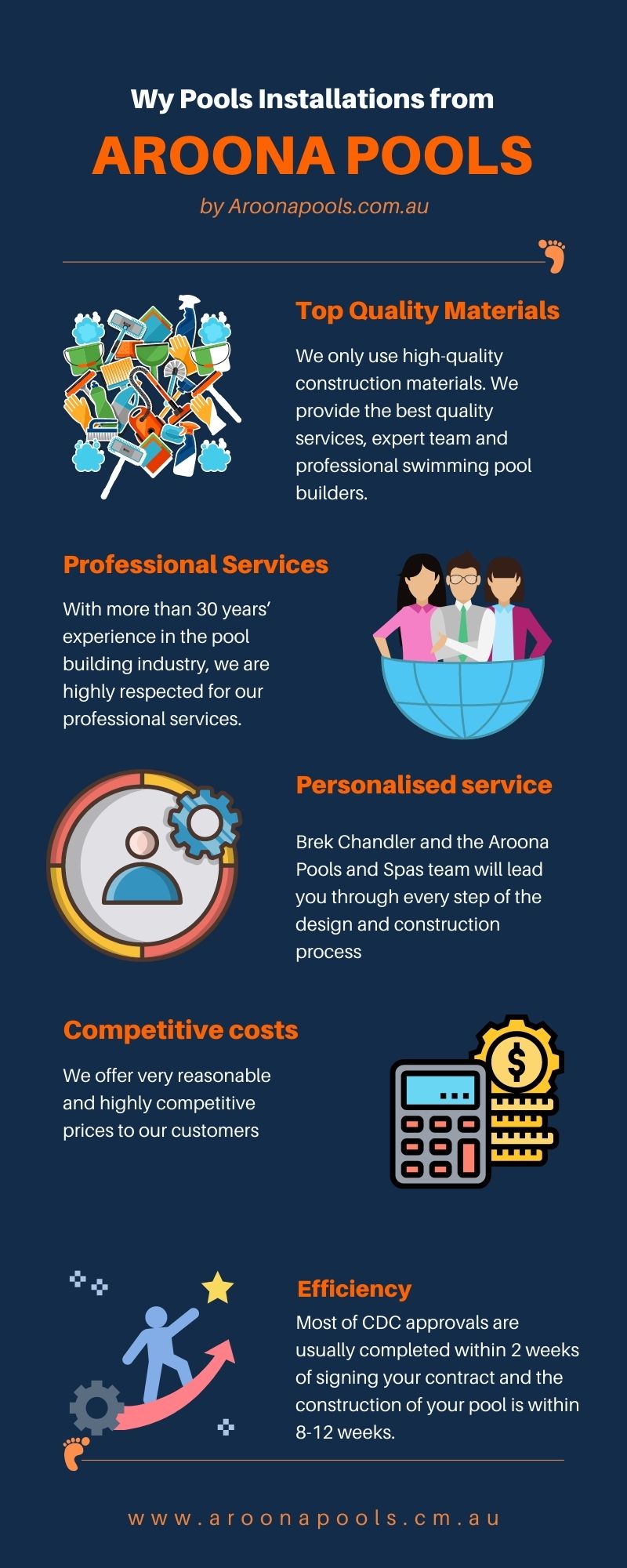 We understand how stressful the building process can be, so we focus on giving you the right advice and guidance, so we can give you exactly what you want within your budget and on time. So if you are searching for a professional and efficient pool and spa builder in Sydney, you cannot go wrong with Aroona Pools and Spas.
We build pools in the following areas
Aroona Pools and Spas are one of the leading custom pool builders in Sydney. We build and install pools in Wollongong, as well as in all Sydney areas, including:
Sydney Northwest
Western Sydney
Southwest Sydney
Lower North Shore
Sydney Eastern Suburbs
Sydney South
Northern Beaches
Inner West Sydney
Upper North Shore
Wollongong
Shoalhaven
To make an appointment for a free on-site inspection or to ask about our design services,
please contact Aroona Pools and Spas on 02-9460 0737,
info@aroonapools.com.au
online inquiry form.