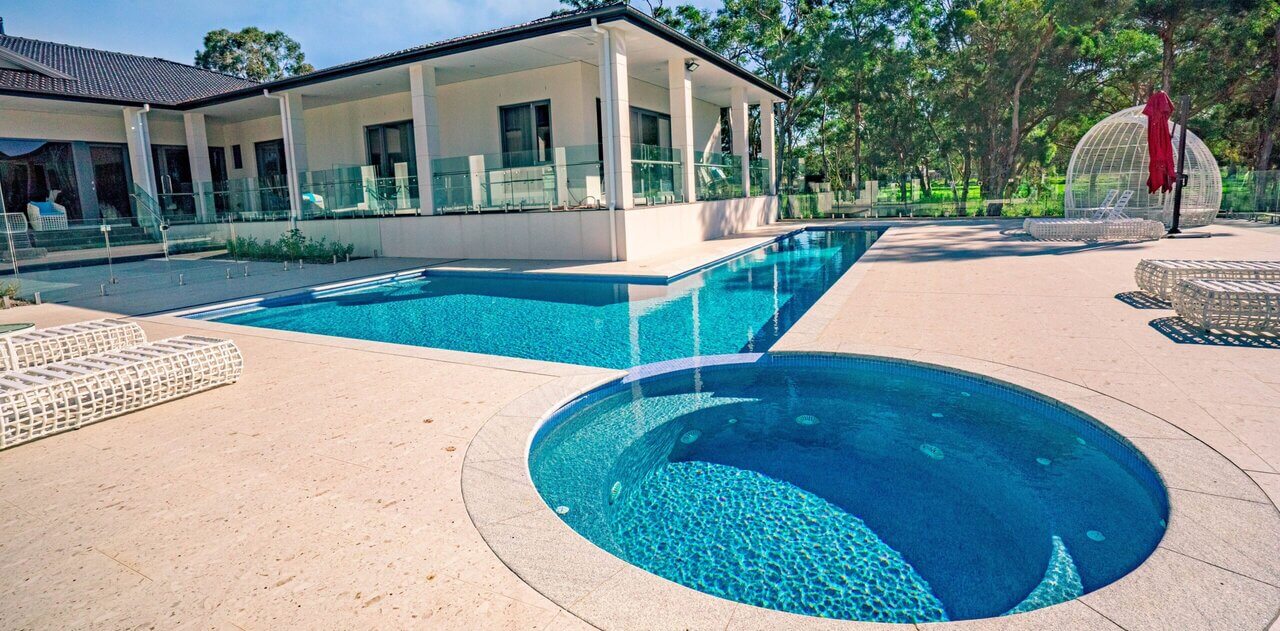 Swimming Pool Installers Near Me in Sydney
Swimming Pools
"A swimming pool is a great addition to any home." This statement is what a swimming pool contractor in Sydney, Australia believes in. They offer quality and hassle-free pool services for all their customers in Sydney, Australia including residential, commercial, and recreational swimming pools. When it comes to pool design and construction, Aroona Pools is at the top of the list!
There are many reasons why people look to Aroona Pools for their swimming pool services. A major reason is that they know exactly what it takes to get a great pool installed in your home. Not only do Aroona Pools offer quality swimming pool services but they also know just how to make sure that your swimming pool will last for years to come!
Swimming pool installers near me in Sydney Australia
We are experts in their field. Whether you need a swimming pool installed in Sydney's Kings Cross or just down the road in the city's Central Business District, they will be able to help you achieve your dreams. If you want to have a concrete swimming pool in Sydney, Australia, you have to check out Aroona Pools. These swimming pools in Sydney are so amazing.
What makes Aroona Pools so Amazing in Swimming Pool Installations?
Amazing Swimming Pool Designs
One of the things that makes Aroona Pools so great is the amazing swimming pool system that they provide. With the concrete swimming pools in Sydney, Australia you can experience all of the conveniences of an in ground pool, while still being able to enjoy water play and the outdoors. Many people opt to have swimming pools in Sydney because it has become such a great city. It offers everything from great nightlife to easy transportation. The weather is also one of the best in the world and the beach and parks surrounding Sydney make it a great place to take a vacation.
Survey Before the Swimming Pool Building
If you are thinking about installing a swimming pool in Sydney, Aroona Pools is a great company to work with. If you need any help with swimming pool installers near me in Sydney, you can contact them and they will be happy to help you. Aroona Pools will survey your property to find the best location for your pool. Once you have chosen the best location, they will begin making the necessary preparations to make sure the area is ready for your new pool. This includes removing unwanted trees and shrubs, clearing the area, and making any other necessary arrangements.
Offers Affordable Price
You should also take a look at the swimming pool installation costs before you get started. Swimming pool installers near me in Sydney as Aroona Pools will be able to help you make the right choices regarding the size of your pool, which materials to use, as well as the pricing. Remember that your swimming pool is going to be one of the most expensive repairs you'll ever have to do, so you want to make sure you get it right the first time.
Pool Maintenance Services
Aroona will even help with any other pool maintenance issues you may have. We can help you pick out the right pool pump, filters, and other essential accessories. After your pool is up and running, you'll find swimming in it is much easier than swimming on concrete or wood. You'll love the new pool you'll create with the experts.
Why Aroona Pools for Swimming Pool Installation?
We are a team of skilled swimming pool installers based in Sydney, Australia.
We have accumulated a significant amount of experience and knowledge over the many years we have been building pools. Our team of designers, engineers, contractors, and professionals are committed to providing you with the best swimming pool installation in Sydney, Australia." This is how swimming pool company Aroona Pools presents themselves to their many satisfied customers in Sydney, Australia.
Highly Experienced team members
Experienced in building concrete pools
Cost-Effective
Top-quality Services
Insured company
Progress update on a regular basis
Customized pools building
Efficiency
Safety
Honesty